I'm not at all ready for winter and am quite enjoying the warmer October weather we've had this week. However, I did finally get my
KAndrew Winter Wishes stamps
recently. They had a little adventure. Short story even shorter, they spent some time in the ditch across the street from my mailbox. The mailman thinks that the door was blown open and they flew out and spend some rainy cold days in the ditch. Luckily the field had already been harvested and the stamps were well packaged. They were completely undamaged and in perfect condition.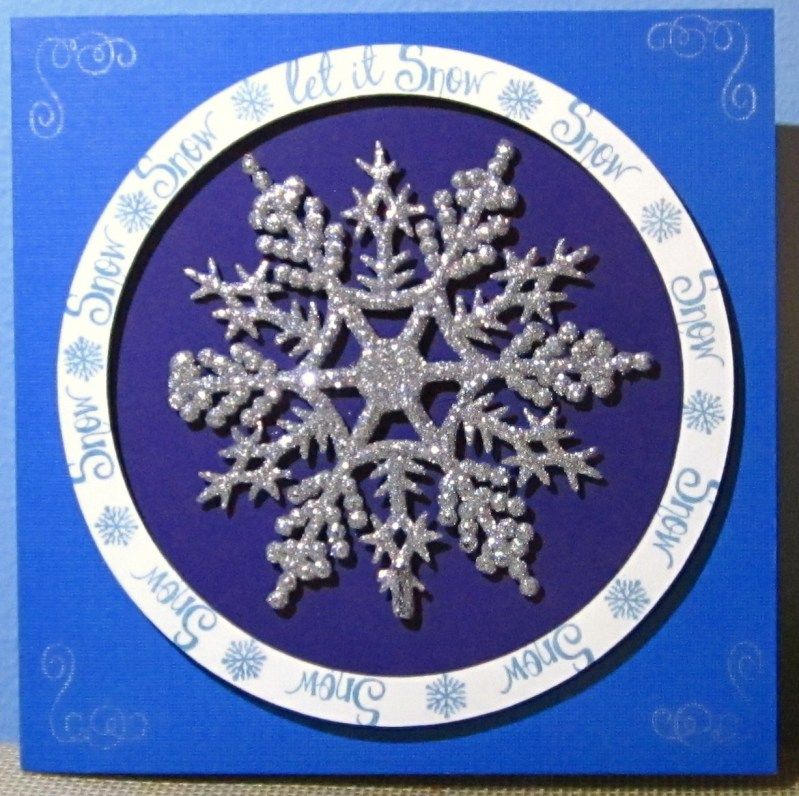 I love these stamps. This is the first, and so far only, card I've made. But I plan to use them a lot for holiday crafting. They stamped so nicely straight out of the package. I wish I could have made the circle a little wider, but that was as wide as my baby bug would allow. Really, I just wanted to make something with these stamps. It actually goes along with
last week's Jingle Belles challenge
, but I didn't get the time to make it before the deadline.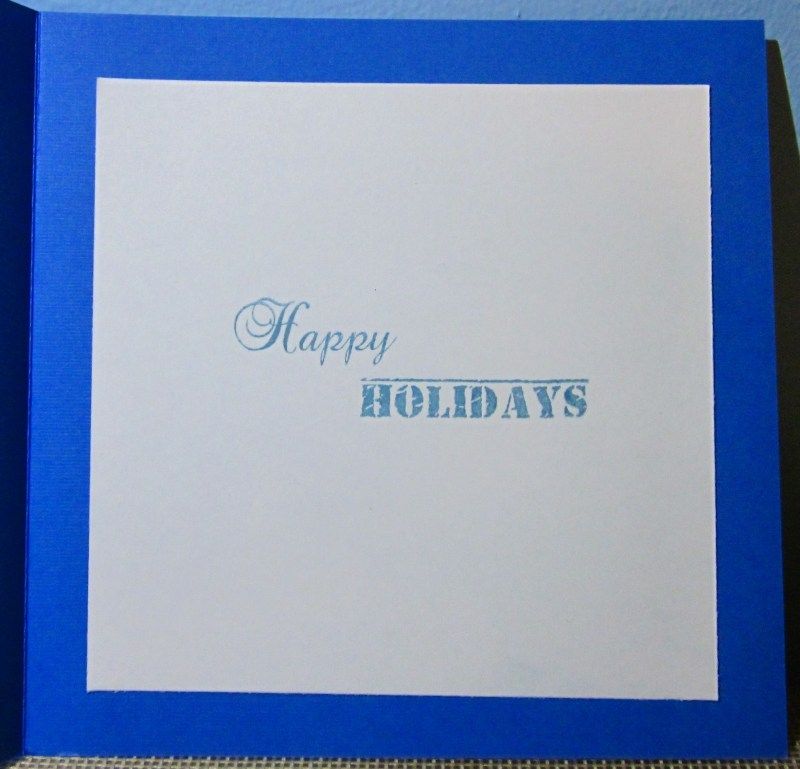 I also used her stamps for a fun greeting inside.