Long time no type. The holidays were very busy for me. I've still been crafting, but haven't had the chance to photograph anything until today. I made some Christmas decorations for the new home that turned out well. I also finished up the wedding portion of my wedding/reception scrapbook. The reception/housewarming is in June. It seems like it's a long time away, but between school and work, it will be here quickly. I'm starting to work on things for that and just finished up the save-the-dates for it today.
Today is the first day of
Charity Wing's Live from CHA feed
. I won a scrap pack from their first interview,
Robin's Nes
t. I've never heard of the company, but their products looked wonderful and I'm so excited to get their giveaway.
I've been working on some simple Valentine's cards for various people. They were super easy to make.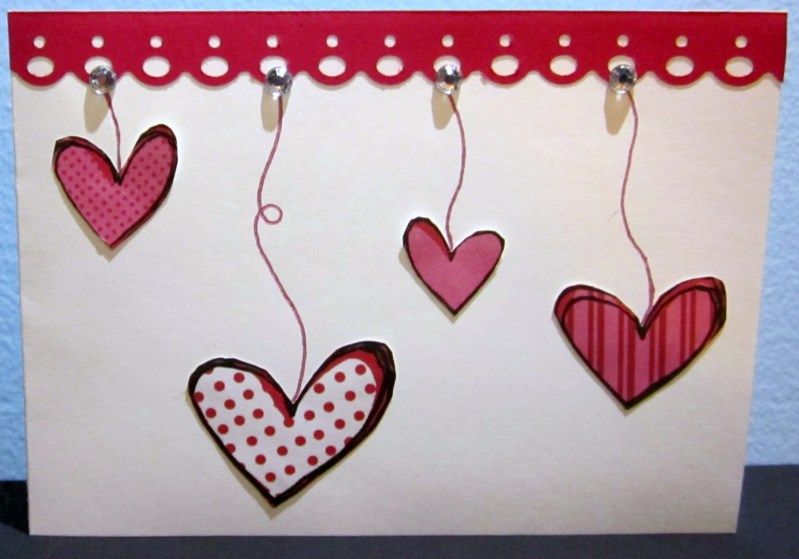 I used a border punch for the red border at the top. The hearts were cut from printed scrapbook paper. The lines were drawn on with a pearlescent pen. The final touch was a little bit of bling. That's it! They're great for assembly-line card making.