Sadly, my camera doesn't want to recognize any memory card. I was hoping to post my Christmas tags today, but another Christmas project will have to do.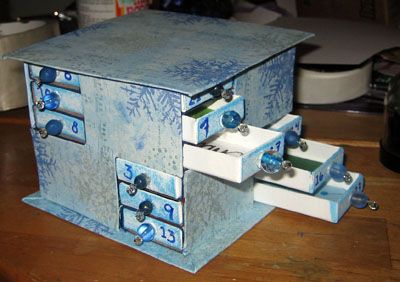 This advent calendar was made out of matchboxes and a cereal box. It was made for an advent calendar swap on
Craftster
. I feel like it needs something more 3D on top. I might make another one this year if I can find what I did with the patterns I made for the sides.
Hopefully my camera will be up and running again soon so I can post newer crafts.