For Easter, I made two versions of this card. Both are purple and white, but for the other I used different colors for the butterflies and flowers. I took inspiration from a card someone else made on the Make the Cut forum.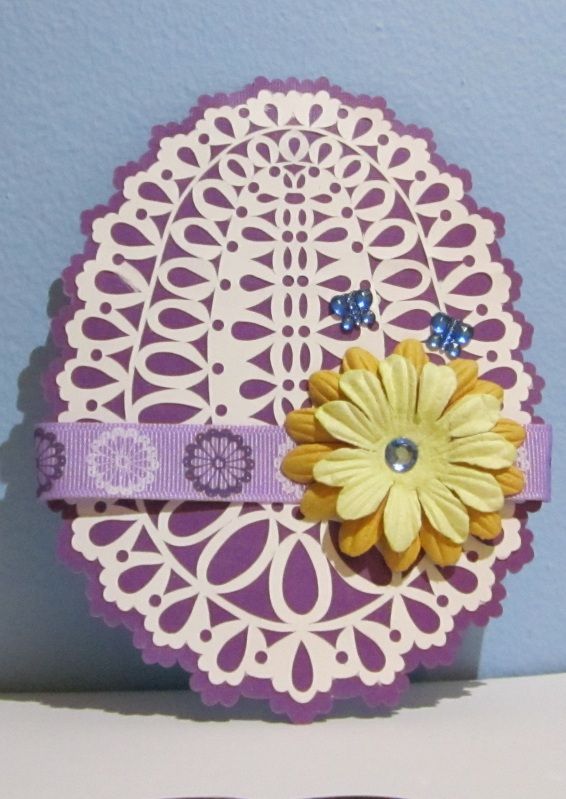 It's being entered in
Getting Cricky With KAndrew's
simply Sunday challenge.
My chicks are getting big. The books warned they'd go through this ugly phase after their cute chick phase, but I think they're still pretty cute. It's been really neat to watch them grow. They're getting more friendly too.