My sister-in-law got married this past August. For her bridal shower gift, I made her a scrapbook. For the actual shower, I had the cover done and most of the layouts set up inside, but obviously had no photos. In the end, I ended up putting the photos in and embellishing as well so she had a completed scrapbook. This is the cover.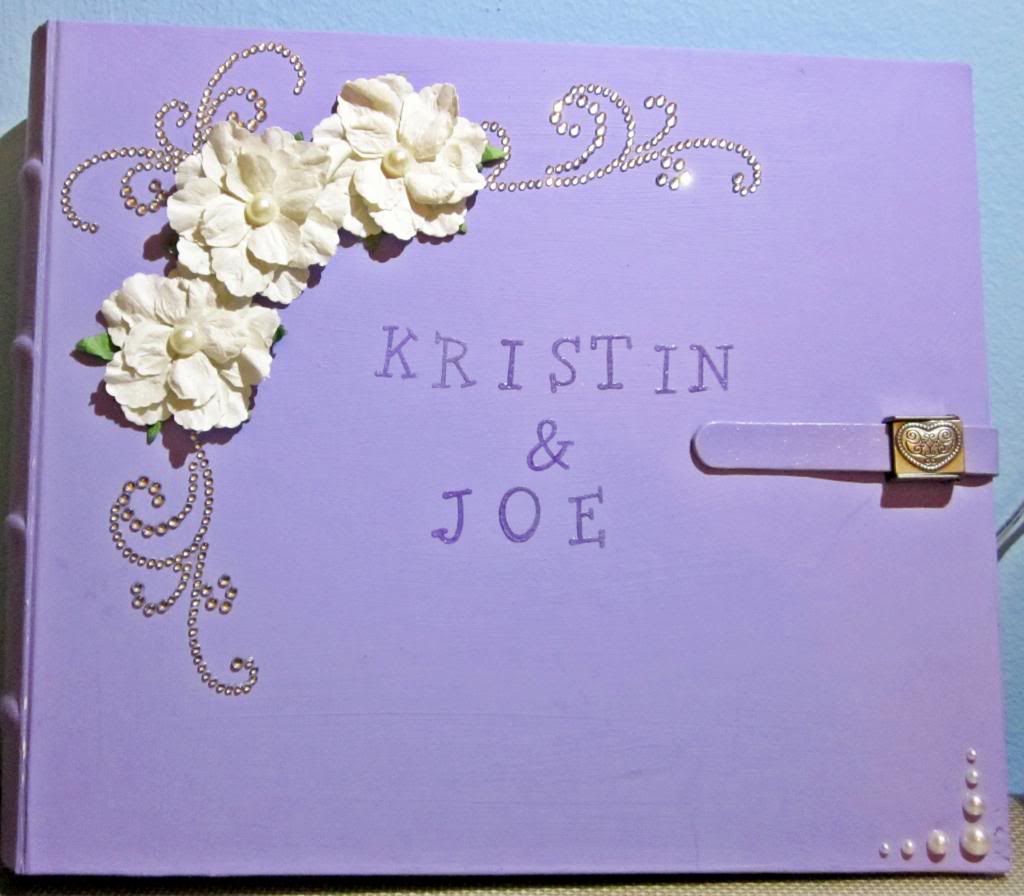 I used:
A
Bind-It-All
8x8 Cover-All, and heart shaped Rivet closure.
and some extra bling in the lower right corner.
For the Want2Scrap bling, I cut up the original piece to get others that could be spread out. It made a completely different design that works well with the flowers.