Kristal over at
Getting Cricky
is hosting a link up party this week. It's a great way to meet new people and find new inspiration. For this month's party, she asked that we post our favorite fall/Halloween project.
I only have two that I've posted on this blog and they're both high on my list, so they'll both be mentioned.
The first one was from last year.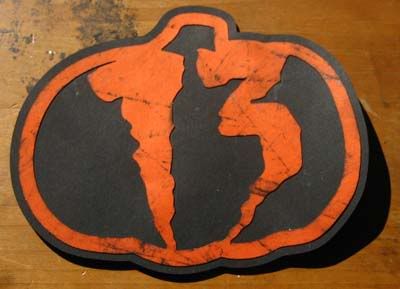 A card for my then boyfriend (now husband) for our 13 month anniversary. He really likes Halloween and I was glad that lucky number 13 happened to be October. He loved the card. I was just starting to get to know my new Cricut so I was quite happy with how it came out.
The second project is the group of tombstone ATCs I just posted about Monday.
The post is here
.
Be sure to check out some of the other blogs linked below. There is some great inspiration out there!