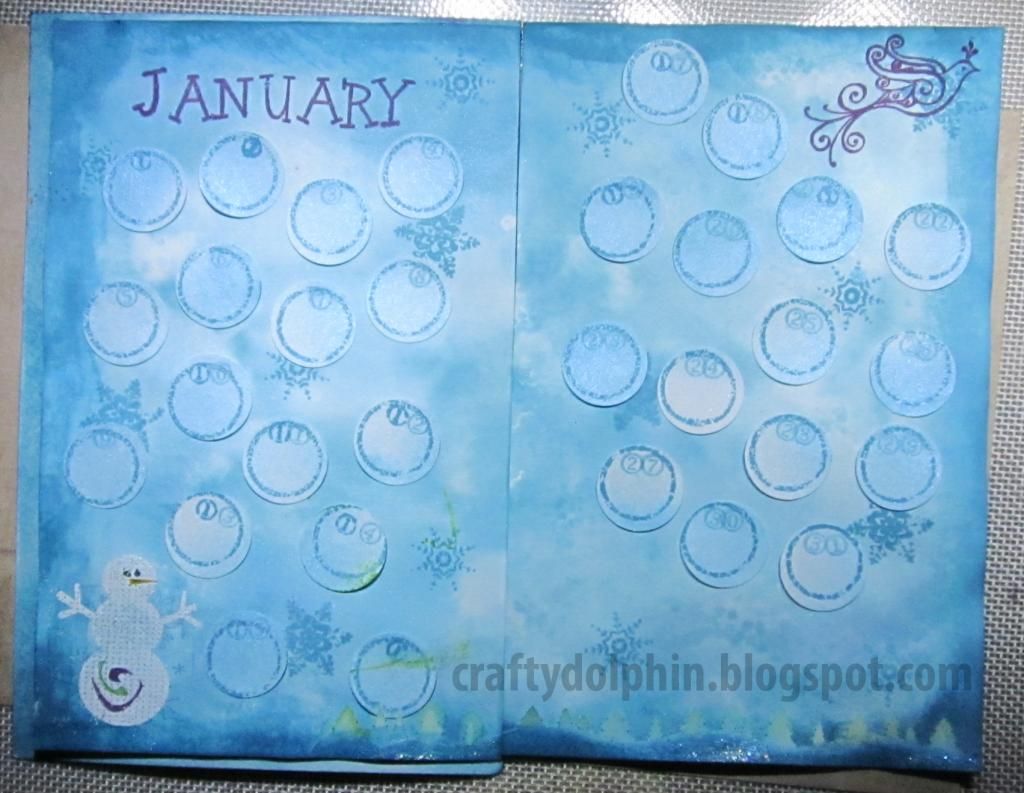 It's been a while. My crafting has really gotten pushed to the side lately mostly because of work and classes. My one New Year's resolution this year is to craft a little more. To start off, I decided to participate in a monthly art journal calendar over at
...the kathryn wheel
. I wanted to participate last year when I finally heard about it, but never got around to joining in. Her journaling is amazing.
At the end of the year, I plan on using my Bind-It-All to bind all the pages. On the left side, you can see that the January page is glued to another. That is the cover and is still a work in progress.
For this page I mostly used my new distress inks I received for Christmas from my wonderful husband. I've never used them before and so far they're awesome. I also used a little bit of Glimmer Mist and the sparkly Mod Podge (down at the bottom of the pages).
So far so good...now I just have to start filling in the circles.
I hope everyone had a wonderful and safe holiday.