Last weekend I discovered waterfall cards. These are some of the coolest cards I have seen. They are pretty easy to make, especially once you get the hang of it, so I made two. I did use the wrong glue for the backing paper so they're both kind of warped and need to be glued to something more sturdy to take the warp out. I use
this tutorial from Split Coast Stampers
to make the cards.
First, a Christmas card. I stamped and embossed each layer including the background.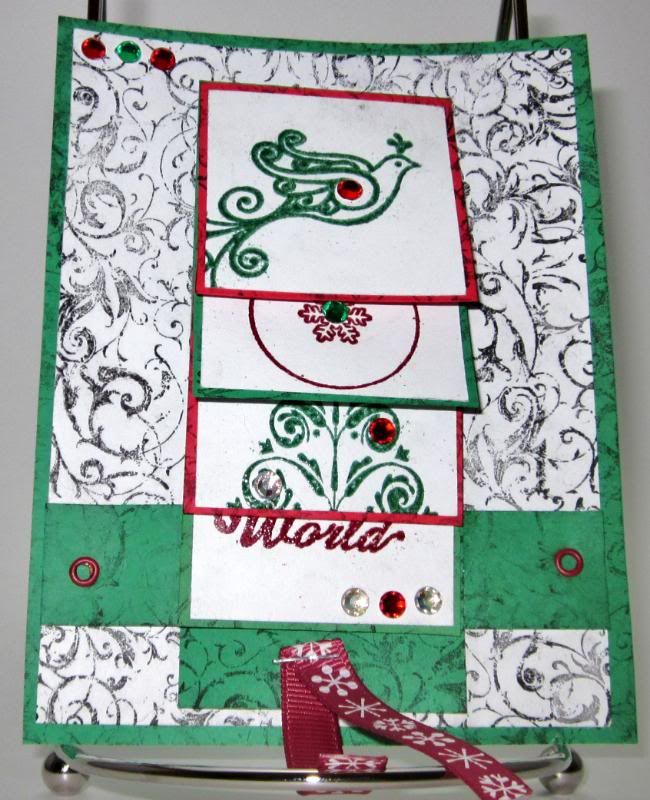 Next, a fun cupcake card. I used Make-The-Cut with my Cricut and Lettering Delights doodlebat. The final layer says "You take the cake"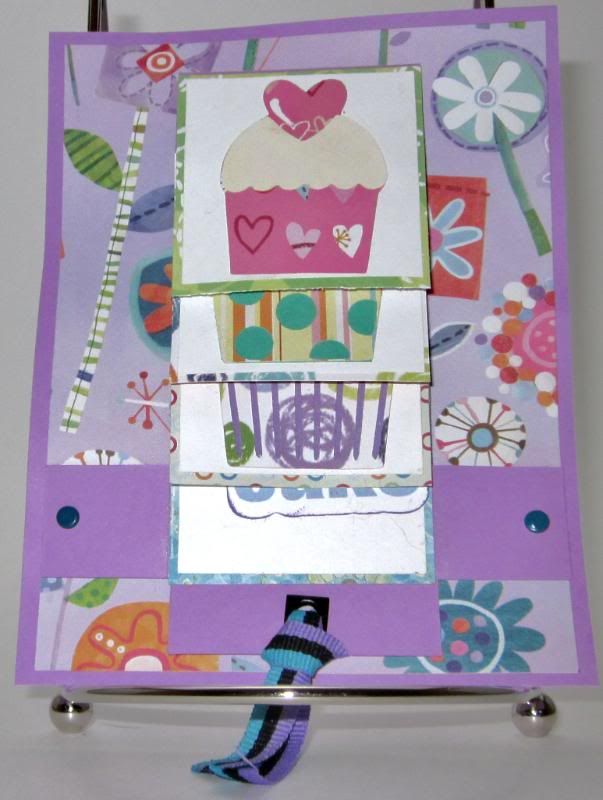 My apartment smells wonderful right now. I made a small batch of cold process soap and scented it with BrambleBerry's Energy fragrance blend. It's divine. Later, I plan on making a blueberry buckle so it will smell even more wonderful.