This project is also being entered in
K Andrew's Simply Sunday "All A Flutter Challenge at Getting Cricky
.
I've been watching some of the
Prima Live videos
lately and really love
Marion Smith's
projects. She made a couple of altered art journals lately and I was inspired to make my own.
The cover is painted canvas art board. The lace was my grandmothers and was spritzed with blue and green Glimmer Mist. It's mostly to hide my chop job on the bottom of the cover. The paper butterflies were cut from one of Lettering Delights doodlebats font. They were inked and the dark green one was embossed. The 'create' was made with rubons, then dabbed with liquid glue to make them stay on the canvas since they wanted to come off.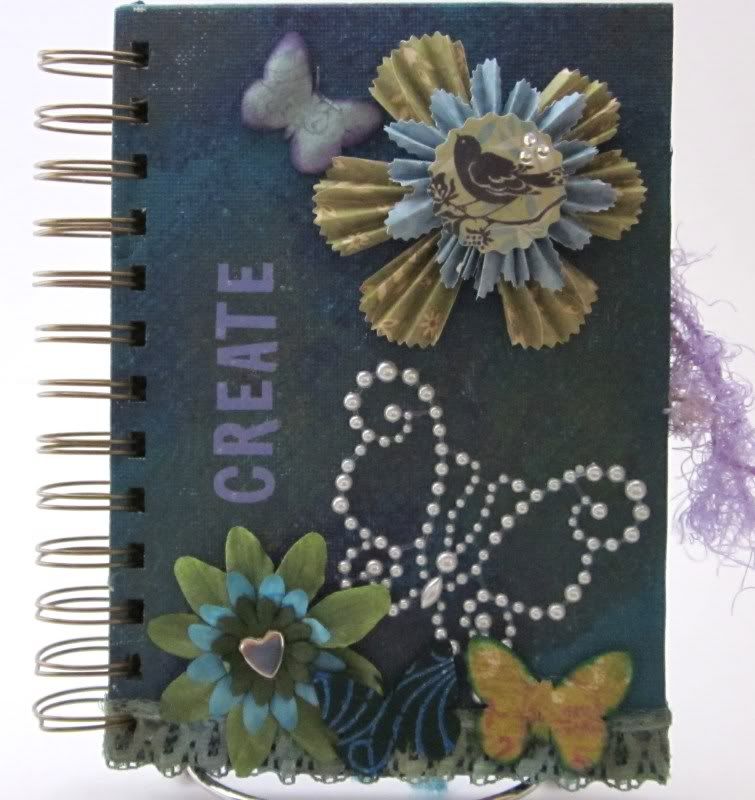 Below are a few pages that I have complete. There are lots more to do.
The shapes were randomly cut from scrap paper pieces and inked.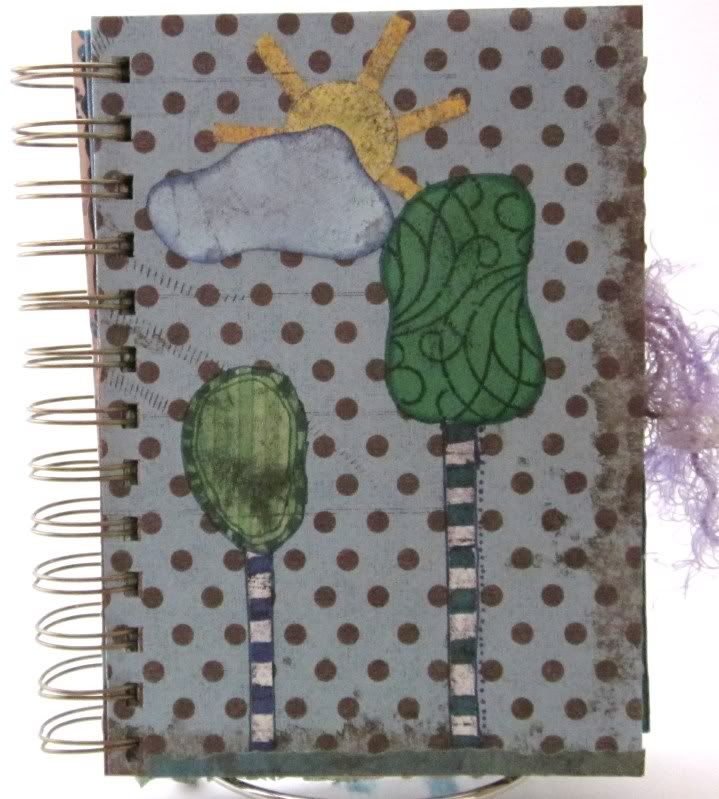 Tim Holtz stamps were used for the tag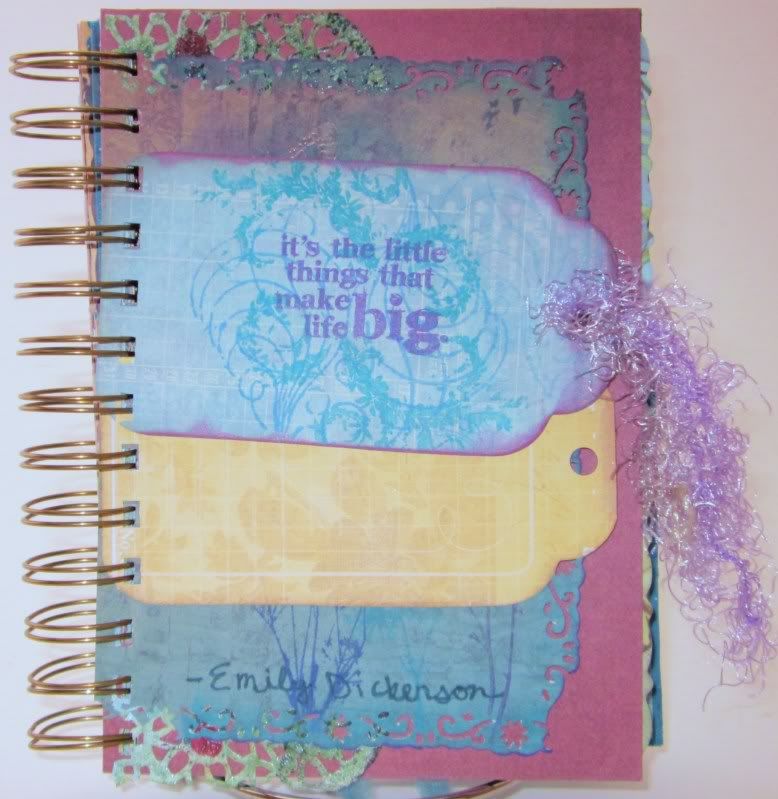 I love the little owl in the corner and the tree punch I used for the bottom.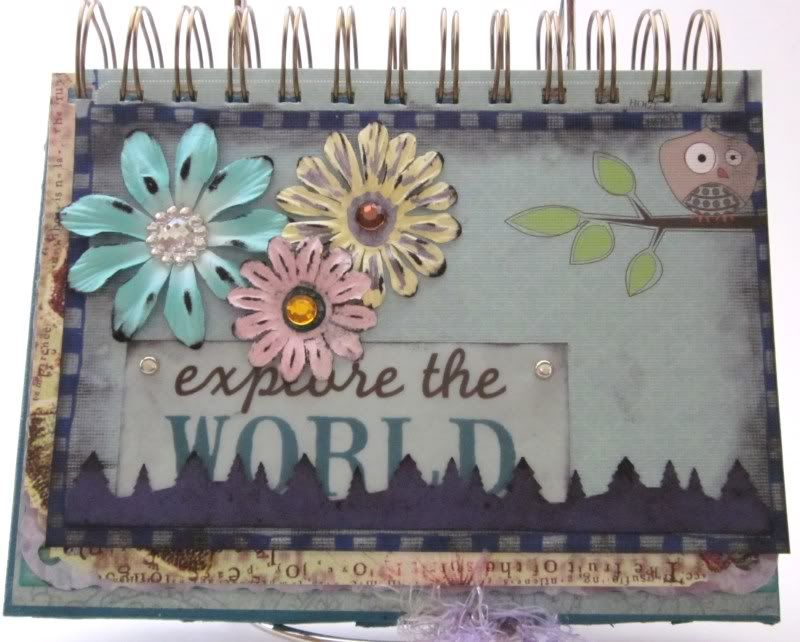 My favorite page so far. The bird was hand cut and lightly stamped with black ink then embossed. The quote says "A bird doesn't sing because it has an answer, it sings because it has a song" by Lori Holtz.