This week's prompt over at the
Jingle Belles
blog is Peace on Earth(Day) where we are to recycle materials to make the cards. I chose to use a piece of cardboard for the front and some scraps for the rest. Most of the paper on the cardboard came off, but not all. I like the look. I slapped on some gesso then spritzed with some glimmer mist. The snowman stamp is a $1 one from JoAnn's and the words are from a stamp set by
K Andrew
. They're all embossed except for the snowflakes. I did follow the
Merry Monday
sketch from last week, but wasn't able to download the image until today, so it wasn't linked up.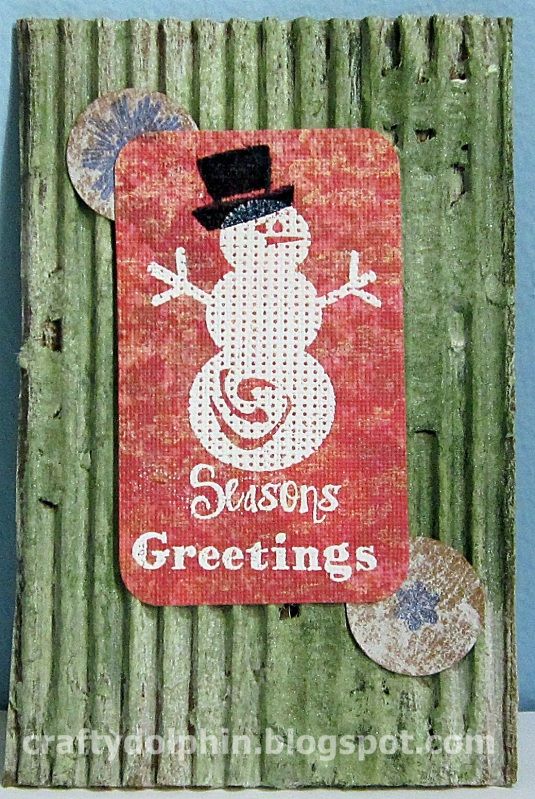 In other news...my semester is almost over! I have one crazy take home exam and possibly another. It's been a busy semester with working full time and taking two grad level courses. I'll be happy to have my evenings back for the summer and be able to make more crafty things.
The chicks are doing well. I'll be able to move them into their new coop hopefully tonight. We just have to get some hinges and latches on. I don't think I can call them chicks anymore though. They're getting so big. Pictures will come very soon of the coop and the girls.