As a break from working on my organic chemistry homework today I made a Christmas card for this week's
Jingle Belles' challenge
. It was to create a card using stickers or rub-ons.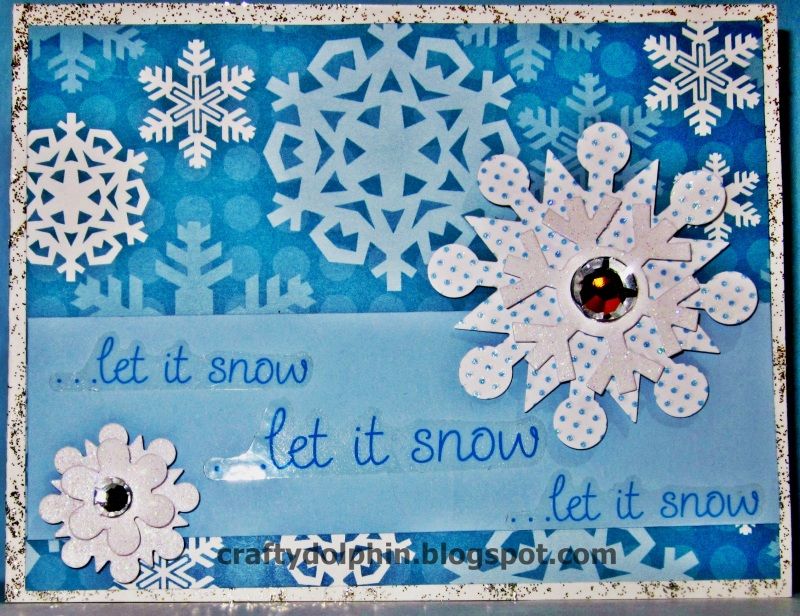 .
The 'let it snow' words were from a sticker pack. The snowflakes are adorable dimensional stickers from K&Company. I added some glitter around the edges of the card using some Martha Stewart paint I received with my Live from CHA kit. It was very easy to put together since most of it was stickers.
Inspiration for the 'let it snow' theme came from our crazy weather. Yesterday it got up to about 65F and today we had some snow. I had the song running through my head all day.