For Valentine's Day I made cheesecake in the shapes of hearts. The following recipes were used to make the cheesecakes.
Chantal's New York style cheesecake
Chocolate Ganache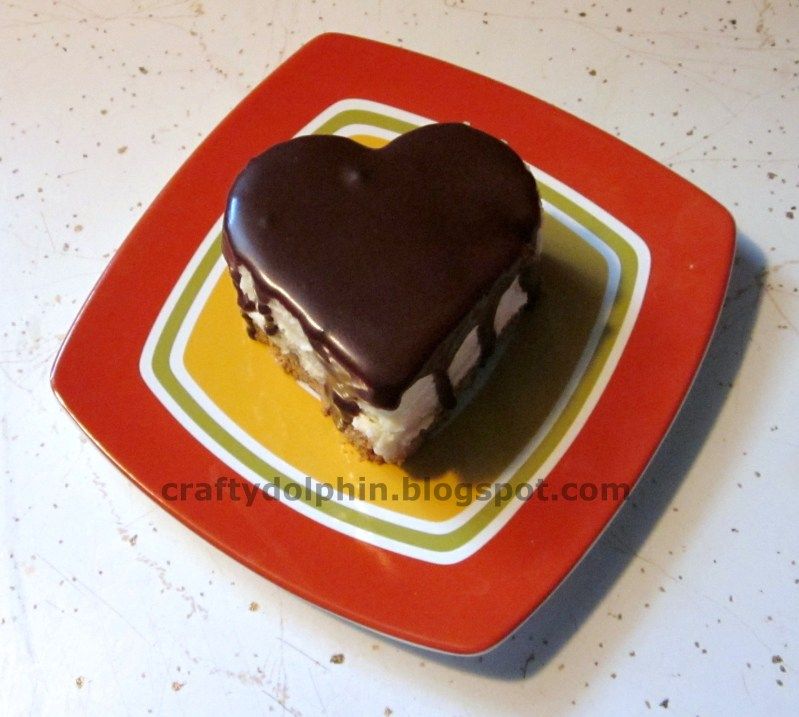 YUMMY! The cake was baked in a 9x13" pan and then refrigerated overnight. The next day the hearts were cut out with cookie cutters and drizzled with the ganache. The rest of the cake was mashed up and made into cheesecake balls. They were frozen, then dipped in melted chocolate chips.