I love Lettering Delights' Frogs and Kisses SVG set. I used it to make a few valentines this year.
For my boyfriend, I used a Ferro-Roche heart candy box I found at Walmart. He loves those candies. I used the top and bottom inserts as a template to trace the hearts then just glued on the frog and little heart that I cut using my Cricut. I also took out the plastic liner thing that holds the candies in place and stuffed it full of some other candies he really likes (I may have eaten a couple of the Ferro-Roches to make more room...shhh...).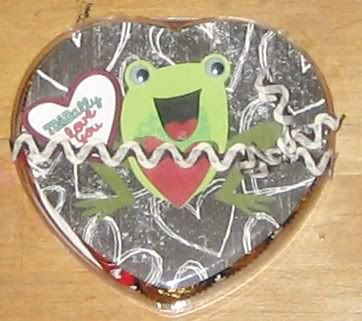 For my mother and her husband I just made some simple cards. I tried to only use paper scraps from my massive box of scraps. Hurray for stash busters!
Outside...Mom's is on the left, husband on the right.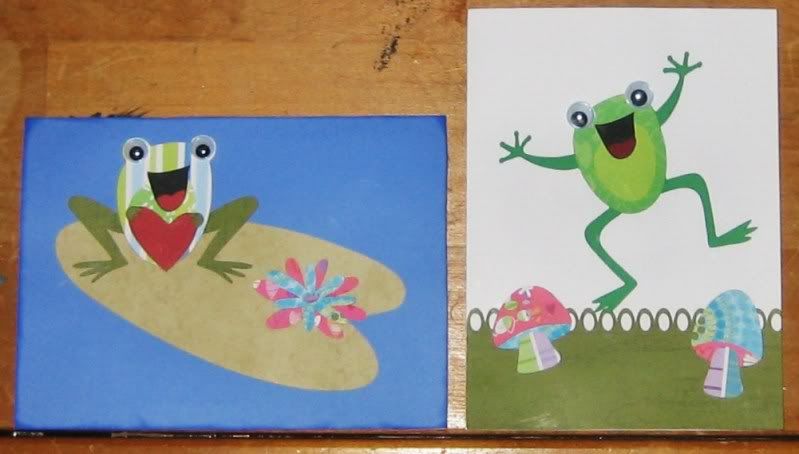 Inside...again, Mom on left, husband on right. I also used Lettering Delights' Delilah Tags for my mother's greeting, and an LD Oblong Frame for her husband.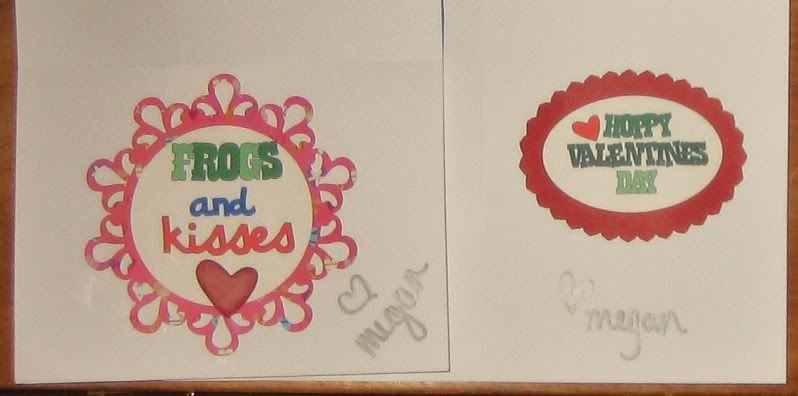 I'll probably be posting some more cards later this week. We are going up to the boyfriends parents this weekend (yay horses!) and I want to make them some valentines too.